Regency Corporate is an Australian based financial services company specializing in mergers and acquisitions and corporate advisory services for small to mid-cap clients. Operating as a boutique investment bank focused on the Australian Securities Exchange (ASX), Regency Corporate has earned a reputation as a trusted advisor to leading Australian and International companies. Regency provides expert investment banking and corporate finance services to owners and stakeholders of privately and publicly held businesses.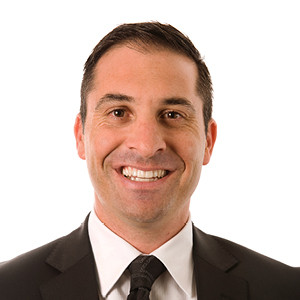 Philip Re
Email: pre@regencypartners.com.au
Philip Re is the Managing director of Regency Corporate Pty Ltd where he has provided corporate advisory services and held several board positions on various ASX listed companies over the years.
Mr Re has been involved as a Director for a number of publicly listed and unlisted companies involving transactions in property development and investment, technology, education, mining exploration and production, and the renewable energy industry. Board positions held include South American Ferro Metals Limited, Promesa Limited, Transit Holdings Limited, ICollege Limited, Belleview Resources Limited, Meridian Minerals Limited, and Ausnet Financial Services Limited. He is also currently serves on non-listed Private Companies involved in the Property Industry such as WA Hotel Group Pty Ltd.
He has been directly involved in Raising Capital, Merger & Acquisitions, Initial Public Offers and Reverse Takeovers for various ASX listed companies and unlisted property syndicates over the years.
Mr Re is a Chartered Accountant, Chartered Secretary and a Member of the Institute of Company Directors. Mr Re is the Chairman and one of the founders of the charity organisation, The Better Life Foundation WA.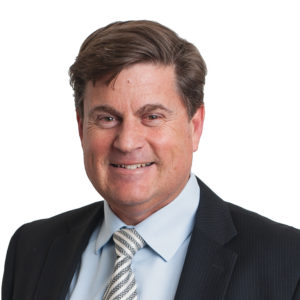 Stuart Usher
Email: susher@regencycorporate.com.au
Stuart is a CPA and Chartered Company Secretary with over 20 year's extensive experience in the management and corporate affairs of public listed companies.
He has extensive experience across many industries focusing on Corporate & Financial Management, Strategy & Planning, Mergers & Acquisitions, and Investor Relations & Corporate Governance, having held office positions including that of Director, CFO & Company Secretary of ASX listed companies. Stuart has been providing specialist financial and corporate consulting services to a number of public and private companies for 10 years, skills brought together after being a Director in a corporate advisory firm that specialised in taking companies to the path of listing on the ASX.
His in-depth experience can be applied particularly in an emerging growth company where he has partnered with the CEO to support delivery of strategic goals and market share. His services and experience are well utilised across all areas of a company where they complement the financial, operational and strategic plans.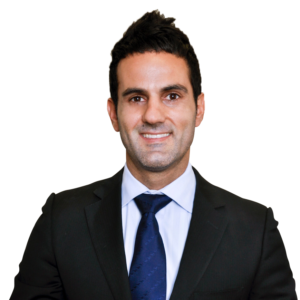 Bert Mondello
Email: bmondello@regencycorporate.com.au
Bert Mondello has more than 20 years' experience across both the private and public sectors.
An as Executive, Mr Mondello has substantial capital markets experience and knowledge of equity markets having participated in company restructures, IPOs, RTOs, investor placements and seed raisings.
With experience spanning the retail and institutional sectors and extensive knowledge of marketing communications and investor relations, Mr Mondello has provided strategic corporate advice to a number of organisations across multiple industries.
Across his career, including as CEO of ZipTel Limited (ASX: ZIP), Mr Mondello has been pivotal in challenging the status quo with innovation in new technologies across a myriad of products and offerings.
Mr Mondello is currently a Non-Executive Director of ZipTel Ltd, Weststar Industrial Ltd (ASX: WSI) and holds a Bachelor of Laws from The University of Notre Dame, Australia.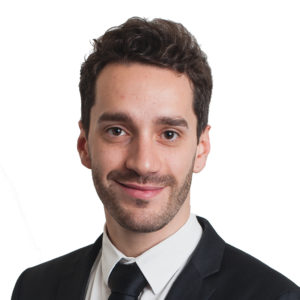 Gianmarco Orgnoni
Email: gorgnoni@regencypartners.com.au
Gianmarco comes from a strong business background, gaining in depth experience throughout Italy, serving as a Director of a Company operating in the civil engineering sector.
He has joined Regency Corporate in 2016 as a Corporate Finance Analyst, servicing clients across Australia as well as within Europe.
Gianmarco holds a Bachelor Degree in Economics and Business Administration from the Catholic University of the Sacred Heart of Milan, Italy.
Derek Hall
Email: dhall@regencycorporate.com.au
Derek Hall is a finance and compliance specialist in the listed space. He has significant commercial experience identifying key business drivers and bringing cost control and process improvement into sharp focus. These skills have been demonstrated primarily in the resources and technology sectors as a 'Big 4' company auditor; a restructuring professional; and most recently as a senior finance manager.
Mr Hall is currently Chief Financial Officer and Company Secretary of WestStar Industrial Limited and ZipTel Limited.

Mr Hall is a Chartered Accountant, Chartered Secretary and Fellow of the Financial Services Institute.
Services provided by Regency Corporate include:
ASX Listed Clients
ASX Listed companies and those about to be listed that we have provided services to: